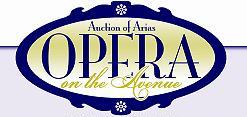 "Opera on the Avenue" – Auction of Arias on Sunday, October 21st, at 7:30pm at McCormick Cafe, 2419 Montana Avenue.

The fall fundraiser for NOVA Center for the Performing Arts, Auction of Arias, features singers from the One Act Opera festival. Regional opera performers will offer a menu of favorite opera and Broadway showstoppers by Puccini, Mozart, Brahms and many more.
Guests meet and mingle with opera artists over select wines and sumptuous desserts in this intimate setting. Bid for your choice of arias by your favorite singer and enjoy a dazzling program of the winning selections. Tickets are $25 in advance, $30 at the door. Auction seating is limited. Please call 406-591-9535 for your reservation.

NOVA is a 501(c)3 non-profit entity. Proceeds from a wide selection of silent and live auction items benefit its mission to enhance the performing arts in Billings.
Get your TICKETS here or
Send checks and guest list to:NOVA Center for the Performing Arts
P.O. Box 11
Billings, MT 59103