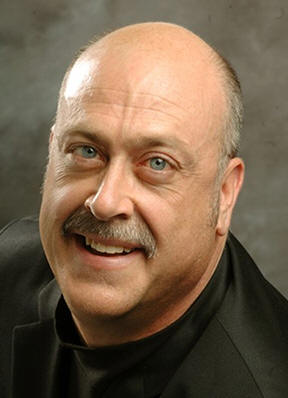 Doug Nagel, Jochanaan and Director

Billings native Doug Nagel graduated from the University of Wyoming and The San Francisco Conservatory of Music. Nagel was one of the first Opera San José Resident Artists, mentored by opera star Irene Dalis.
Nagel sang over 80 baritone roles from Count to Scarpia to Dracula to Dutchman to Jochanaan. Opera companies included Mobile, Rostock, Germany, Columbus, Palo Alto, Buffalo, Virginia, Philadelphia, Arizona, Sacramento, Santa Barbara, Cedar Rapids, Eugene, Idaho, Las Vegas, El Paso, and Des Moines Metro, to name some. No stranger to symphonic works, Nagel was a favorite of Maestro Kent Nagano and the Berkeley Symphony, singing Doktor Faust, Oedipus Rex and Das klangende Lied. Nagel sang 5 concerts with the Helena Symphony, most recently in Mahler's Symphony of a Thousand.
Doug premiered the role of Theseus in Roumanis' Phaedra, broadcast on PBS. International attention came when he created the role of Francisco de Santander in the Virginia Opera world premiere of Thea Musgrave's Simon Bolìvar, later singing excerpts from the production at the Royal Albert Hall, London, broadcast on the BBC. Other premieres included West of Washington Square, Polpolvu, Powder Her Face, and Wuornos. Mr. Nagel is heard on Albany Records' CD of Nosferatu in the title role of Count Orlock (Dracula).
While Nagel was Artistic Director of Rimrock Opera, he guided 26 productions including Aïda, Così fan tutte, Traviata, Butterfly, Merry Widow, Bohème, Figaro, Girl of the Golden West, Elixir, Tosca, Carmen, and the world premiere of Nosferatu. With Nova Center for the Performing Arts, Doug sang in Blodwen and Figaro, and directed numerous other productions while serving on the Board of Directors. Doug has judged The Metropolitan Opera National Council Auditions and sat on the NEA Opera Grant Committee.
Nagel retired as Associate Professor from MSU Billings in 2021. Nagel has a voice studio and started an opera troupe from MET to BROADWAY in the Coachella Valley, California, where he lives with his husband Steve Baker.