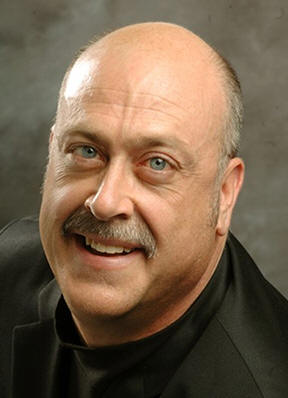 Doug Nagel

Doug Nagel served the arts community in Billings, since 2000. Mr. Nagel was the first Artistic Director for Rimrock Opera Company and then served as VP of the Board of Directors for the NOVA Center for the Performing Arts. Mr. Nagel still serves on the Rimrock Opera Foundation Board. In 2010, Mr. Nagel joined the faculty at MSU Billings as a Professor of Voice in the Music Dept. retiring in 2022.
Mr. Nagel directed high-quality main stage opera productions for Rimrock Opera and NOVA. Doug directed 30 productions, along with numerous school tours throughout Montana and Wyoming.
Nagel's productions included Butterfly, Merry Widow, Tosca, Carmen, Magic Flute, Don Giovanni, Hansel and Gretel, Bohème, Traviata, Fledermaus, Così fan tutti, Girl of the Golden West, Elixir of Love, Marriage of Figaro, The Telephone, L'Ormindo, Barber of Seville, The Scarf, Lantern Marriage, Impresario, Bastien, Buoso's Ghost, Mr. Choufleuri, and Old Maid and the Thief. Doug directed in Sacramento, Longview, Santa Barbara, Medford, Boise, Palo Alto, and Las Vegas.
Mr. Nagel sang baritone roles with many companies. Roles included: Scarpia, Pizzaro, Michele, Renato, Giovanni, Pasquale, Germont, Thomas Putnam, Dutchman, Figaro, Trulove, Blitch, Magnifico, Schicchi, Monterone, Bartolo, Sharpless, Timur, Wotan, and Onegin. The role of John the Baptist was one of Nagel's signature roles, making his European debut in Germany, and later repeating the role in Columbus, Virginia, and Philadelphia. In the world premiere of Nosferatu, Doug sang Count Orlock (Dracula), produced by Albany records. Companies include: San José, Rostock, Virginia, Idaho, Eugene, Bozeman, Palo Alto, Santa Barbara, Cooperstown, El Paso, Oakland, San Luis Obispo, Phoenix, Tucson, Mobile, Cedar Rapids, Fort Collins, Des Moines, Springfield, Buffalo, Crested Butte, and Bear Valley.
No stranger to concert work, Nagel sang with orchestras in Berkeley, San Francisco, San José, San Mateo, Helena, Denver, Billings, and at Royal Albert Hall in London with the BBC Orchestra.
Doug sat on the National Endowment of the Arts grant committee and judged for the National Council Auditions of the Metropolitan Opera. Through the MSU Billings exchange program, Doug taught voice at Xuchang University, China. In retirement, Mr. Nagel still teaches voice and sings concerts in the Desert Cities of Southern California.