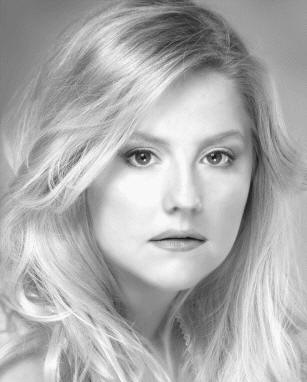 Laura Twelves

Laura Twelves, Director and Soprano

A graduate of San José State University and a native Californian, Laura Twelves began performing with the Opera San José during the 2003-2004 season. Laura was invited back for the 2004-2005 season which debuted in Opera San José's new home, the newly renovated California Theatre, with Le Nozze di Figaro. Ms. Twelves performed in the Bridesmaid Duet, her first solo appearance with Opera San José. In the fall of 2005, Laura took the stage in her professional operatic debut as Abigail Williams in Opera San Jose's premiere production of Robert Ward's The Crucible. Her performance garnered critical acclaim for her performance…"In the tradition of the irresistible "bad girls" of mainline European opera-Thais, Manon, Salome-we had a marvelous young spinto soprano doing the devious seductress Abigail, Laura Twelves."-artssf.com

Despite her "bad girl" tendencies, Laura enjoys invoking her instinctive comedic and playful personas in the lighter side of the opera world. With a flair for comic timing and a love for laughter, Laura enjoys performing with Lyric Theatre of San Jose, formerly the Gilbert & Sullivan Society. Her favorite roles with this company have been Yum Yum in The Mikado, one of Gilbert & Sullivan's most popular pieces as well as the production of Oscar Straus' The Chocolate Soldier in which she played the lead role of Raina Petkoff, an idealistic young woman who possesses a high-minded and intellectual approach to love. Most recently, Laura explored her masculine side for the portrayal of Prince Orlovsky, a young Russian whose love for mischief rivals his passion for the young ladies of society, in Richard Strauss' Die Fledermaus.


In 2006, Laura made her Rimrock Opera (RO) debut as Suzuki in Madame Butterfly. Since that time, Miss Twelves has moved permanently to Billings and is the Director of RO's Met to Broadway and directs two groups of Rimrock Opera for Kids, and is Coordinator of RO's school tour The Night Harry Stopped Smoking. Laura has performed Ginger in that production in Montana, Wyoming, and California, over 125 performances. After joining the cast of RO's Opera Stars this past summer, Laura opened a private voice studio in Billings and is the vocal coach for RO's Girl of the Golden West.

In addition to performing in the realm of opera, Laura enjoys singing in concerts across the Bay Area. She will be playing the role of Elletra in Mozart's Idomeneo, in a concert production with California Chamber Opera in January 2007. Laura has also performed as a soloist with numerous choral groups including the award-winning San Jose State Choraliers, performing such works as Mozart's Requiem, Schubert's Mass in G, Vivaldi's Magnificat, and Charpentier's Te Deum. In March of 2008, Miss Twelves will make her Billings Symphony & Chorale debut in their Broadway Pops Concert.