Cast of Characters and Production Team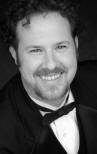 COUNT ALMAVIVA Christopher Holmes - baritone, about 26, immensely wealthy, married to Rosina; bored, unhappy young lord of the manor, who both before and after his marriage has been seeking comfort in the beds of other women; insecure in love, lavish, generous and extravagant, solitary, brooding; with a great capacity for suspicion and able to be wildly jealous of Rosina. Fancies himself a wild, romantic womanizer. Liable to vent his temper on anyone available; not much interested in ruling his subjects or improving their lives in any way; consequently rather unpopular with them. Has recently abolished the droit de seigneur; is now pursuing Susanna and has become jealous and resentful of Figaro for being betrothed to her.



Countess Almaviva (ROSINA) Diedra Walker - soprano, 19, Bartolo's former ward; married three years ago to the Count. The strongest character in the opera; still very much in love with the Count despite his treatment of her. Tries to turn a blind eye to his affairs. Gentle, graceful and dignified, patches up the Count's sporadic and thoughtless treatment of his subjects - loved by them. Clever, wry sense of humor; covers up her feelings when in company. Susanna is her closest friend.



SUSANNA Amy Logan- soprano, 19, chambermaid and confidante to Rosina; betrothed (later married) to Figaro. Quick-witted, competent, mercurial, bold, sharp-tongued, a born mimic; generally easy and joyous attitude to life. Has a soft spot for Cherubino, as do most of the women in the castle. Despises the Count, but refrains from criticizing him too much in Rosina's company.



FIGARO Robert Aaron Taylor - bass, about 28, previously the Barber of Seville; three years ago helped the Count obtain Rosina, in gratitude was made his personal valet; self-educated, betrothed to Susanna. Has recently lost the Count's good will on account of being engaged to Susanna. Looks at everything with a broad humor, even the Count's pursuit of his fiancée. More easy-going than Susanna, not at all suspicious but able to be as hot-blooded as any of the others when occasion demands it. Adept at plotting and getting out of difficult situations; able to think on his feet.



CHERUBINO Meghan Dibble - mezzo-soprano, 12-13, a love-obsessed young page in Almaviva's castle; the Countess's godson; possibly one of the Count's many illegitimate offspring around the place from before his marriage. Just coming to terms with hormones - has crushes on Rosina, Susanna, Barbarina, Marcellina and most of the other women in the palace. Elegant, flighty, accomplished, self-admiring, cheeky, fancies himself romantic. Always getting on the Count's nerves, but a great favorite with everyone else. A charming nuisance.



MARCELLINA Nancy Downing - mezzo-soprano, in her fifties, Bartolo's old housekeeper and formerly Rosina's governess; hopes to marry Figaro, by means of an old contract whereby he promised to marry her if he couldn't repay the money she lent him. Once (briefly) a lover of Bartolo, when first in his service; had a son by him, who was lost.



DON BARTOLO Dennis Rupp - bass, at least 60, possibly eighties; medical doctor, former guardian and suitor of Rosina; bears a grudge against Figaro for his part in 'stealing' her from him and so is willing to further Marcellina's cause.






DON BASILIO Isai Jess Muñoz - tenor, late 40s or early 50s, singing teacher of Susanna, formerly of Rosina, the Count's constant secret messenger and spokesman to his many clandestine female friends over the years. Has recently been Susanna courting Susanna in the Count's name during her singing lessons.



DON CURZIO Isai Jess Muñoz - tenor, a judge called in by the Count to give the appearance of unbiased legitimacy to Marcellina's lawsuit against Figaro.


BARBARINA Erin Walker - soprano, 12, a peasant girl, Antonio's daughter, Susanna's cousin; hopes to marry Cherubino. Puts on a bold, cheeky face in company, but is really easily intimidated, anxious and tragically scarred by the oblivious Count's attentions. Hates him, but has no way of standing up to him.



ANTONIO Aaron Pagniano - bass, 30s or 40s, the gardener; Barbarina's father, Susanna's uncle. Mostly drunk; terse and shrewd when sober. Doesn't want Susanna to marry Figaro, as he is low-born and doesn't know even who his parents are.

Two young girls Chorus of Peasants

Michel Singher Conductor
Douglas Nagel Stage Director and Producer
Jill Port Costume Designer
Kristen Reid Wig and Make-up Designer
Alex Heyneman Lighting Designer
Sandi Rabas Pianist
Chris Sheppard Chorus Master