Cast of Characters and Production Team

Heidi Rae, mezzo-soprano
Carmen
Heidi Rae's passion for music started at a young age and has led her to excited singer opportunities. Originally from Central Montana, Heidi Rae got her career start fresh out of college with Rimrock Opera singing the role of Hansel in Hansel and Gretel. She has performed professionally for various companies along the western United States including Opera San José, Opera Idaho, and internationally acclaimed Baz'Luhrmann's Bohème on Broadway. Leading roles she has premiered include Cherubino in Le nozze di Figaro, Mercedes in Carmen, and featured soloist for multiple symphonies in the Montana area. Heidi Rae recently completed her masters in vocal performance and a teaching certification in music from the University of Idaho. She currently lives in Gallatin County where she teaches vocal lessons, writes music, directs choir, and offers music programs to area children. This is Heidi Rae's debut in this title role.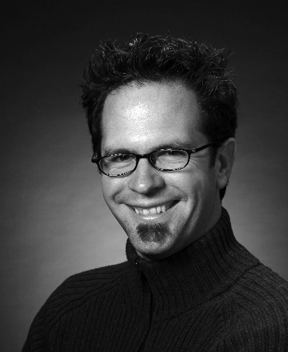 Jeffrey Grant Kitto, tenor
Don José
Jeffrey Kitto made his Rimrock Opera main stage debut as Nemorino in Elixir of Love. Jeffrey was most recently seen performing on Wyoming Public Television singing Vaughn Williams Hodie and before that sang for the Spokane Opera in their "Hot August Night" concert series. In previous engagements, Jeffrey sang Rodolfo in La bohème with Rose Opera, Portland, as well as the Helena Symphony. Some of Mr. Kitto's more recent roles also include Rinnuccio in Opera Theater of Oregon's production of Gianni Schicchi, covering Tamino in the Intermountain Opera Association's production of The Magic Flute, Pirelli in Sweeney Todd, El Remendado in Carmen, and Normanno in Lucia di Lammermoor. A native of Montana, Jeffrey completed his bachelor's degree in music from MSU-Bozeman, where he performed roles in Amahl and the Night Visitors, H.M.S. Pinafore, The Old Maid and the Thief, Le nozze di Figaro, L'Orfeo, Così fan tutte, La bohème, Miss Saigon, and Rent, among others. A multiple recipient of The Metropolitan Opera Auditions National Council Awards as well as a past winner of the National Association of Teachers of Singing Artist Award, Mr. Kitto was a five-year scholarship recipient of the Intermountain Opera Association while studying with well-known clinicians Lowell Hickman and Dr. David Cody. Jeffrey was a founding member of national recording artists, The Clintons, with whom he performed, toured, and helped release two albums including their 2002 release of the album.

Christopher Holmes, baritone
Escamillo
Christopher Holmes returns to RO to sing Escamillo after his debut last season as Sonora in The Girl of the Golden West. He has performed over twenty-five operatic roles with such noted companies as Amarillo Opera, Austin Lyric Opera, Central City Opera, Eugene Opera, Lyric Opera of San Antonio, & Utah Festival Opera. Roles performed include the title role in Don Giovanni, Figaro in Il barbiere di Siviglia, Gaylord Ravenal in Show Boat, Giorgio Germont in La Traviata, Marcello in La bohème, Papageno in The Magic Flute, and Valentine in Faust. Recent concert experience includes soloist in Carmina Burana and Fauré's Requiem. Mr. Holmes holds degrees in voice and opera from the conservatory at Oberlin College and Temple University. He currently resides outside of Salt Lake City, Utah. 

Carolyn Coefield, soprano
Micaëla
A Montana Native and resident of Billings, Ms. Coefield has performed with Rimrock Opera, Portland Opera Works!, Portland SummerFest, Helena Symphony, Helena Chamber Singers, Astoria Music Festival, Bel Canto Northwest, Portland Opera Guild, and The Illustrious Virginia City Players. Most recently, she sang the role of Giannetta in the 2008 production of L'Elisir D'amore with Rimrock Opera. In 2005 and 2006, Ms. Coefield joined Portland Opera Works! The apprentice and outreach program affiliated with Portland Opera. She performed the roles of the Mother in Hansel and Gretel, Papagena and 2nd Lady in The Magic Flute. Ms. Coefield was a guest artist in Beethoven's Ninth Symphony for the inaugural performance of Music Director Allan R. Scot with Helena Symphony, returned to sing Johanna in Sweeney Todd, and more recently Vivaldi's Gloria and Carmina Burana with the Helena Chamber Singers. She was also a soprano soloist in the Billings Messiah Festival. Ms. Coefield has performed at the International Music Festival, Stuttgart, Germany, and throughout Greece. Other roles are "Musetta" in Puccini's La bohème, "Pamina" in Mozart's Die Zauberflöte, and "The Countess" in Mozart's Le Nozze di Figaro. Ms. Coefield received her B.A. in Music at Rocky Mountain College and her Master of Music in vocal performance at Portland State University. She has returned to Rocky as adjunct vocal faculty.

Megan King, soprano
Frasquita
Soprano Megan King is a graduate of the Conservatory of Music at University of Missouri – Kansas City with a Master of Music in Vocal Performance. Miss King received her undergraduate degree from William Jewell College with a double major in Music Education and Vocal Performance. Miss King performs with the Lyric Opera of Kansas City as a member of the Chorus and sang the role of Barbarina in Le Nozze di Figaro in April 2005. Miss King has performed the roles of Monica in The Medium, Yum-Yum in The Mikado, Rose in Street Scene, Nannetta in Falstaff, Susanna in Le Nozze di Figaro, Fidelia in Edgar, and the Maiden in Wise Women with Civic Opera Theater of Kansas City. Miss King has been a guest soloist with the Kansas City Civic Orchestra, St Joseph Symphony, The Philharmonia of Greater Kansas City and has performed the roles of Mimi in La bohème, Liù in Turandot, Lauretta in Gianni Schicchi, and Magda in La Rondine with the Kansas City Puccini Festival. Singing Frasquita in Carmen marks Ms. King's debut with Rimrock Opera.

Meghan Dibble, mezzo-soprano
Mercedes
Meghan Dibble, mezzo soprano, made her Rimrock Opera debut singing Cherubino in The Marriage of Figaro. Last spring Ms. Dibble sang Dorabella in Così fan tutte with West Bay Opera under the stage direction of Douglas Nagel. Among Meghan's roles include Suzuki in Madama Butterfly, Mrs. Page in The Merry Wives of Windsor, and the Governess in The Queen of Spades with Pocket Opera. She has sung in the New York City Fringe Festival opera premiere, A.F.R.A.I.D., Suor Angelica with Garden State Opera, and Pasatieri's Signor Deluso with Brooklyn Opera. Other roles include Marcellina in Le nozze di Figaro, Fidalma in Il matrimonio segreto, and Siebel in Faust.

Isai Jess Muñoz, tenor
El Remendado
Character Tenor Isai Jess Muñoz has received critical acclaim nationwide for his refined singing and engaging stage presence. In 2006 Isai Jess debuted with The American Composers Symphony at Carnegie Hall, The Spokane Symphony, The Ridgewood Symphony, and The Utah Festival Opera. Engagements in 2007-2008 include A tribute to Academy Award Winner Ennio Morricone at Radio City Music Hall, The Psalms of Ruby Redd Off-Broadway at AMAS, and King Arthur at New York City Opera. Isai Jess has appeared with The New York Philharmonic, American Symphony Orchestra, Ohio Light Opera, Cincinnati Opera, New Jersey Verismo Opera, Bard Summerscape, The Edinburgh Fringe Festival of Scotland and many more. Mr. Muñoz holds a Master's Degree in Vocal Performance from The Manhattan School of Music and a Bachelors Degree in Voice and Acting from the Cincinnati College-Conservatory of Music.

Chris Sheppard, baritone
El Dancaïro
Chris Sheppard is Director of Choral and Vocal Activities in his third year at Montana State University Billings. He holds degrees from the University of Wisconsin, University of Northern Colorado, and Marshall University. He taught previously at Bluefield College in Bluefield, Virginia, and Aims Community College in Greeley, Colorado. Besides directing the choirs at MSU-B, he also teaches private voice, choral conducting, and vocal pedagogy. He recently began conducting the Magic City Singers. He debuts as Chorus Master in Rimrock Opera's The Elixir of Love. Sheppard has been honored twice in "Who's Who Among America's Teachers." For the past two summers, he served as chorus master and voice instructor at the Maud Powell International Opera Institute in Illinois, and will return this summer. In 2001, Sheppard was choral director for the World Scholar-Athlete Games, which involved over 2,000 participants ages 15-19, from 152 countries and all fifty states. He has directed All-County/All-District Festivals in three states and, while teaching at Bluefield College, led choir tours from Ohio to Florida. A proficient baritone, Sheppard has appeared in Northwest College's 2006 performances of Handel's Messiah, and numerous operas, musicals, and plays. Sheppard has served several churches as a music administrator and choir director and recently became Music Director at First English Lutheran Church in Billings.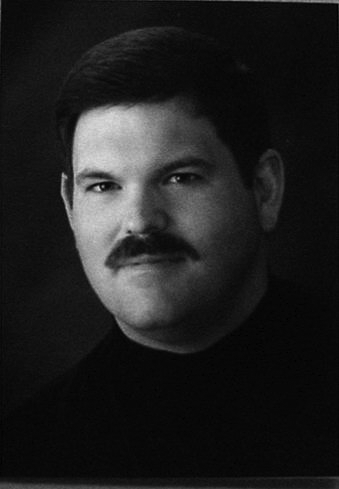 Bret Weston, baritone
Morales
Bret Weston is in his fifteenth season as a member of the Billings Symphony Chorale. Bret sang Balthazar in Amahl and the Night Visitors, and has also sung in the chorus of five Rimrock Opera Company productions including the role of An Armored Guard in The Magic Flute. While attending Montana State University-Bozeman, Bret studied vocal performance under Lowell Hickman and is currently taking voice lessons from Elizabeth Rowan in Billings. Bret has also appeared in Venture Theater and Billings Studio Theater productions. Bret recently performed in the BST shows Return to the Mountain Hollow and Victor/Victoria. Bret resides in Billings with his wife, Janet.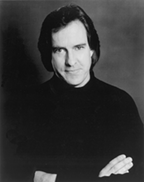 Dennis Rupp, bass
Zuniga
A California native, Mr Rupp's repertoire of operatic roles and soloist performances includes such highlights as his portrayal of Méfistofélès in Gounod's Faust, which received an L.A. Emmy Award for Best Entertainment Feature and the role of Colline in La Bohème at the renowned Shanghai International Arts Festival in the People's Republic of China.

Andy Anderson Conductor
Douglas Nagel Stage Director and Producer
Amy Logan Children's Chorus Director
Dr. Chris Sheppard, Adult Chorus Director
Pianist
Sandi Rabas
Billings, MT
Stage Manager
Stephen Baker
Technical Director
Randy Jordan
Wigs/Make-up
Angela Stidham
Billings, MT
Stage Props
Lucinda Butler
Billings, MT
Costumes
Westendorf Costume Emporium
Costume Director
Jill Port
Billings, MT
Lighting Designer
Alex Heyneman Absorakee, MT
Sets
Stivanello Sets
New York
Orchestra Players
Rimrock Opera Orchestra
Orchestra Manager
Richele Sitton
Orchestra Technician
Jack Webb
Carmen Adult Chorus
Kimiko Bennion, Samantha Brodston, JT Dell, Ryan Driscoll, Chris Fannon, Brittany Feiler, Steve Green, Devera Green, Deyja Green, Faith Greenlee, Alyssa Guarino, Shirley Herman, Kendra Hertz, Philip Johnson, Chris Jones, Jake Jurovich, Meghan Kilroy, Judy Kniss, Jaimlyn Korol, Amanda Leonard, Nathan Liptac, Melinda McInnis, Christen McInnis, Jesse Murphy, Nathan Raschcow, Sara Ricord, Janie Rife, Jaclyn Romey, Mary Ryan, Katherine Ryan, Paige Sears, Jessica Shultis, Michael Stenberg, Jacob Troyer, Olivia Vacca, Norm Van Dyke, Kristin Van Luchene, Kelly Vowell, Erin Walker, Jacquelyn Weitz, Joseph Weitz, Emily Wilkinson, Jacob Wittkopp, Dr. Chris Sheppard, director, Sandi Rabas, pianist

Carmen Children's Chorus
Bobbi Adler, Karlee Adler, Tana Allen, Isabelle Amato, Lily Anderson, Hannah Bondurant, Hannah Frichtl, Molly Frichtl, Katie Gorman, Megan Grosso, Cassy Kocab, Desarie Lee, Jorion Lokken, Jacob Logan,
Alexys Lyle, Shawn McInnis, Issa McKnight, Ashley Reitz, Kourtney Schott, Erin Sears, Brandon Secco, Tessa Shelton, Frankie Sindelar, Isabelle Wagler, Nathalie Wagler, Kassie Wagner, Katie Welch, Breanna Wendlandt, Ragan Yetley


©2000-2011 Rimrock Opera Company. All rights reserved